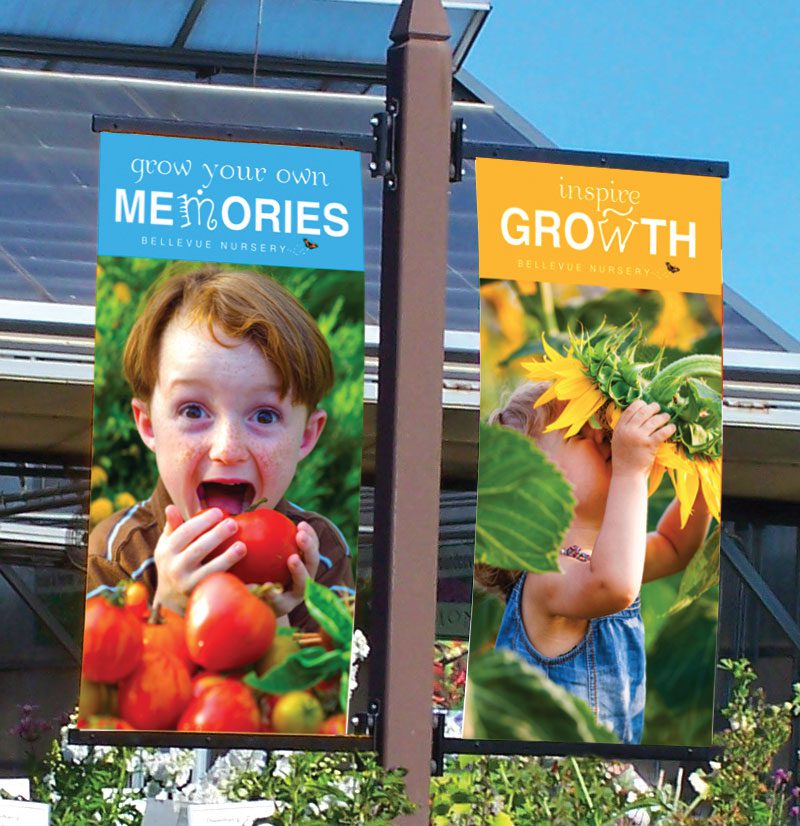 Short on staff? SIGNS are the answer.
Banners, Department Signs, Mesh Banners, Corrugated Plastic Signs and Accessories – all designed to reinforce your brand.
Signage is crucial when staff is spread thin during the busiest time of the year or if staff is in short supply. Listen to your customers' most frequently asked questions and make note of them. Add signage throughout the garden center that answers these questions thus simplifying your customer's visit and ensuring a return one.
Today's consumer is busy! They want to save time and they covet the information necessary to make the best and most informed purchasing decisions. Signs are an outstanding and indispensable tool to keep today's sophisticated customer happy.
Banners
Correx Signage
Custom, Branded Designs
Templates

Accent Plants
Bay Friendly Gardening
Butterfly Gardening
Border Plants
Deer Resistant Plants
Native Plants
Hummingbirds
Roses
Shade Plants
More