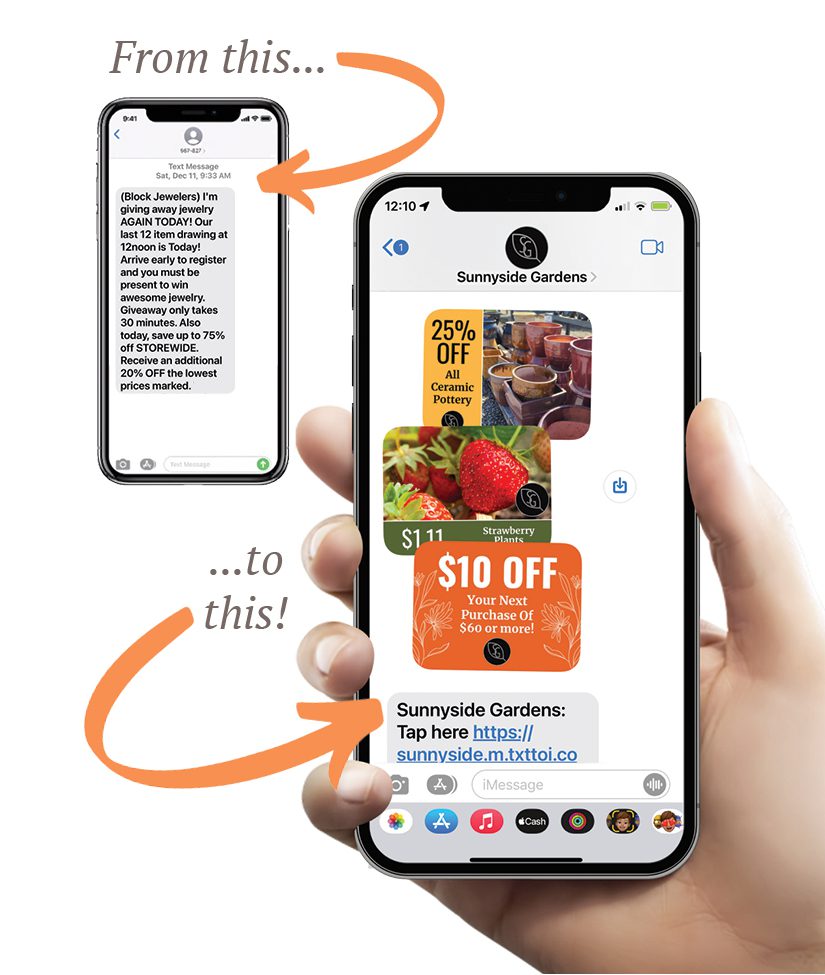 Our industry is visual, and your text club should be also!
Reinforce your brand with an opt-in database of customers who want to receive information and offers via text.
Send up to nine images, an animated GIF, or short video in a single text to engage and convert sales.
Open rates reported of up to 99%!
Simple, user-friendly options for consumer sign ups.
Users can share your offers & content via Facebook, Messenger, Twitter, text, etc.
Options for additional personalized experiences.
Plans from $500 set up  /  $160/month Basic Monthly Fee or $260/month Advance with Micro-Site Option.
Multiple images or video text
(52% higher click-through rate with MMS messages)
Linked branded landing page
(For sharing and additional info/offers)
Custom microsites available
(Or drive them to your website)